A natural moisturiser.
Nourishes and moisturises, leaving the skin soft and supple. Our Baby Lotion is made from natural active ingredients and is suitable for baby's delicate skin.
Almond Oil, Licorice, Olive Oil
- Clinically tested
- Hypoallergenic

Free from:

- Parabens
- Mineral oil
- Synthetic colours

Directions for Use:

Apply the Himalaya Baby Lotion generously to your baby's body after bathing and when needed.

Benefits:

- Specially formulated to moisturise your baby's skin
- Clinically tested for safety and efficacy

Key Ingredients
Almond Oil
Almond oil is a well-known emollient that moisturises your baby's skin.
Licorice
Licorice it is said to have a calming effect on the skin and help reduce inflammation. Licorice helps to regenerate our skin's collagen and elastin supply, both of which are necessary for the skin to remain elastic, smooth and baby soft.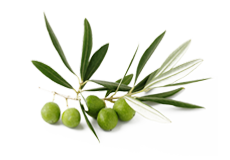 Olive Oil
Olive oil helps to keep your baby's skin soft and supple and protects the skin due to its antioxidant properties.