Specially formulated for men's skin, for fresh and oil-free skin.
This face wash is powered with White Spice Active Boost Technology, which ensures that the active herbal ingredients take effect quickly.
Alfalfa, Licorice (Yashti-madhu, Yashti-madhuka)
- For normal skin

Directions for Use:

Wet your face, apply a small amount of face wash and gently lather in a circular motion. Rinse off and pat dry. Use twice a day.

Benefits:

- Soap-free
- Enhances the complexion for a natural glow.
- Gentle on the skin
- Gently removes dead skin and excess oil

Key Ingredients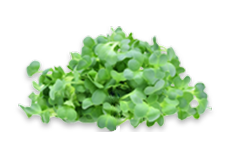 Alfalfa
Alfalfa is a natural source of vitamins that supports skin health. The herb has antioxidant properties and is an effective skin conditioner.
Licorice (Yashti-madhu, Yashti-madhuka)
Licorice contains glycyrrhetinic acid and flavonoids, which have soothing and antioxidant properties. When used topically, licorice helps to relieve itching and swelling, improves skin tone and brightens the skin.