Light and moisturising, the Himalaya Olive Extra Nourishing Cream combines the richness of olive butter with our proprietary plant ceramides, making it the perfect care for dry skin.
The cream provides long-lasting moisture and deeply nourishes the skin. Plant Ceramides is a formulation developed by Himalaya with rice bran as the base ingredient. It improves the skin's ability to absorb and retain moisture, while providing it with nutrients. With regular use, the skin is twice as moisturised within a week as without application. It becomes more supple and smooth as the skin's elasticity improves, and the skin is even protected against accelerated ageing.
- Suitable for all skin types.
- Dermatologically tested
- Non-comedogenic.

Directions for Use:

- Apply cream gently to the face and neck twice daily after cleansing. For best results, use the cream regularly.
- It can also be used as a make-up base.

Benefits:

- Provides the skin with nutrients
- Protects the skin from pollution and dry weather
- Moisturises the skin and protects it from drying out
- Fortified with Himalaya's proprietary Plant Ceramides

Key Ingredients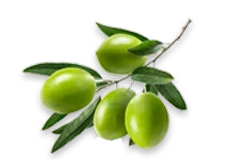 Olive Butter
Remedies skin dryness by providing silky moisture and penetrating deep into the skin. This buttery goodness also acts as a protective layer and its preventive effect against moisture loss is long-lasting.
Almond Oil
Enables faster absorption of nutrients