Himalaya Under Eye Cream contains a proven and safe herbal blend specially formulated to care for the delicate eye area.
The breakthrough herbal ingredients reduce the appearance of dark circles and protect the delicate eye area from sunlight. Our Under Eye Cream detoxifies and moisturises the eye area, smoothing wrinkles and fine lines. With regular use, it prevents the formation of new wrinkles.
Cipadessa Baccifera, Winter Begonia,
- Suitable for all skin types.

Directions for Use:

Gently massage Under Eye Cream into the delicate skin under your eyes after thoroughly cleansing. Use twice daily.

Benefits:

Reduce dark circles by 50% in four weeks and make the eye contours appear brighter and smoother.

Key Ingredients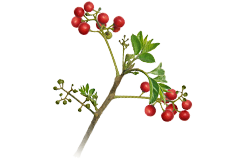 Cipadessa Baccifera
Prevents fine lines and lightens dark circles.
Winter Begonia
An herb with various medicinal benefits. It is used in the composition of Under Eye Cream and lightens the skin under the eyes.
Wheat Germ Oil
A rich source of natural vitamin E that protects your skin from damage caused by pollution and harsh UV rays. Its antioxidant properties nourish the skin.